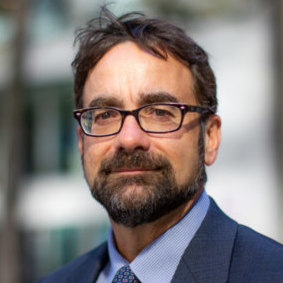 ---
by Brad Weisenstein, Managing Editor
Illinois Policy
---
SPRINGFIELD
- Illinois House members gave themselves a nearly 16% raise during a late-night vote Jan. 6 after many had left for the weekend. The move still needs Illinois Senate approval and
Gov. J.B. Pritzker's
signature. In a lame-duck session that included a scramble to pass bills on abortion and gun control, state representatives put through a bill for mid-year spending adjustments that included the pay raises. They added $11,655 per lawmaker, raising the base to $85,000 annually for a legislature that is technically part-time and as of 2019 was the fourth-highest paid in the nation.
In reality, many state representatives will get more than $85,000 if the bill becomes law because of salary bonuses for committee responsibilities and leadership positions ranging from $10,000 to $16,000. The bill passed the Illinois House 63-35, with about 20 members not voting, some of them already gone for the weekend. The raise in base pay is in addition to 2.4% annual cost-of-living increases lawmakers gave themselves in 2019 during another secretive move. Those increases have lawmakers making about $73,345 and hit every July 1. "Wages aren't keeping up with inflation, but we've locked in inflation bumps each July, and now, late at night, with no one here, we've ensured our pay goes up well beyond what the private sector sees," state Rep. Mark Batinick, R-Plainfield, told The Associated Press. Batinick is retiring when the 103rd Illinois General Assembly is sworn in Jan. 11. Statewide elected leaders got raises in base pay, ranging from $205,700 for the governor to $160,900 for lieutenant governor. Pritzker, a billionaire heir to the Hyatt Hotels fortune, has not taken his salary since taking office. The bill created a position of Illinois House speaker pro tempore and gives the Senate another leadership position for attaining a supermajority, which adds a five-figure bump to those two $85,000 lawmaker salaries. Illinoisans who object to the 16% pay bumps as inflation rages and threatens another recession should contact Pritzker and urge a veto of Senate Bill 1720.
---
Joe Tabor is a senior policy analyst at the
Illinois Policy Institute
, a nonpartisan research organization that promotes responsible government and free market principles.