StatePoint Media
- Between classroom learning, extracurricular activities, sports, socializing and more, fun and filling snacks can help kids take a moment away from school-year pressures while also encouraging all that excitement and learning. In fact, nearly 3 in 4 Americans snack at least once a day, according to an International Food Information Council survey conducted by Ipsos. When it comes to your children's snack time, here's how to make these occasions more delicious:
Easy Sweet Treats
Weekdays are not only hectic for kids, but are also busy for parents too. Having conveniently packaged snacks on hand can be a time-saving game-changer!
Photo provided
Serving your kids baked goods made from high-quality ingredients can be as simple as opening a box of Entenmann's. With 125 years of baking experience, the brand's wide variety of delicious baked goods can be a fun addition to any breakfast, lunch box and can even be enjoyed as an after-school treat! Be sure to add these favorites to your snack line-up: Powdered Pop'ettes, Pop'ems Glazed Donut Holes and Baker's Delights Mini Crumb Cake. Baker's Delights are individually wrapped snack cakes that are a fun option for on-the-go snacking or a sweet addition to any lunch box. Want to get creative? Check out Entenmann's recipe collection, found at entenmanns.com, which puts new twists on classic treats.
Savory Snacks
Balance the sweet with some savory snacks too. For after school, stock your fridge with items like baby carrots and hummus, crackers and cheese, and the ingredients needed for hearty snacks like ham and cheese pinwheels. Having these items handy can make it easy to feed hungry kids and allow them to serve themselves. Plus, they'll be all set for their afternoon, whether that entails homework or hanging out with friends. For on-the-go bites to pack in lunch boxes or to bring to sports games, consider sandwich baggies filled with nuts, pretzel sticks and cheddar cheese slices. Amid the stress and anxiety of the school year, sweet treats and savory snacks can help keep your kids satisfied, while also providing a moment away from the demands of school.
---
Related articles: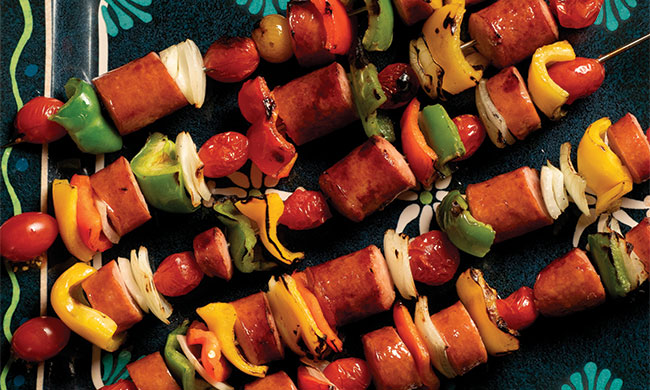 How to make great Kielbasa and veggie kebabs
Concoct a winning game plan, gather the parking lot games and call the biggest fans you know – it's tailgating season. This year, before you root on your favorite team, make sure your pregame party matches the intensity of the fourth quarter with recipes that really fire up the crowd.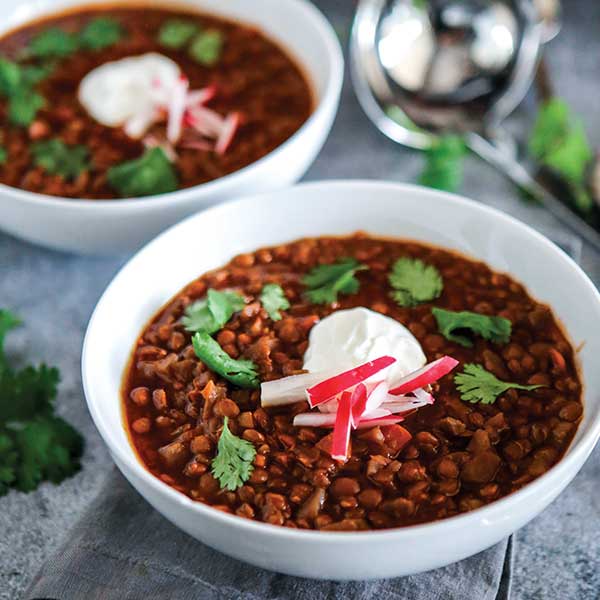 Warm up with Beet Lentil Chili
With plenty of cold-weather events and gatherings to celebrate alongside loved ones, one classic way to warm up the crowd is hot, comforting food. Soups, chili, casseroles, stews and more provide perfect ways to shake off the chill that comes with the season.